Wade P. Catts, MA, RPA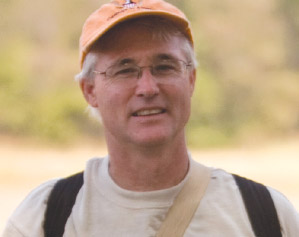 Wade P. Catts, MA, RPA is a Regional Director with Commonwealth Heritage Group (formerly John Milner Associates) in their West Chester, Pennsylvania office. A Registered Professional Archaeologist (RPA) he has more than thirty-five years of experience in cultural resource management, archaeological investigations, preservation planning, and historical research. Mr. Catts holds a BA in Anthropology/History and a MA in American History, both from the University of Delaware. His principal area of concentration is the history and historical archaeology of the Middle Atlantic region, with expertise in investigating farmsteads, documentary research, material culture studies, military sites archaeology, colonial settlement, and African American archaeology. His professional experience includes battlefield studies at Princeton, Brandywine, Paoli, Red Bank, Bennington, and Hubbardton, investigations of free African American sites in Delaware, Chestertown and Gettysburg enslaved laborer sites in Maryland, Delaware, and New Jersey, and studies of colonial period sites throughout the Delaware River Valley, including the site of the Museum of the American Revolution in Philadelphia. In 2016 he was the recipient of the Archibald Crozier Award for distinguished achievement in and contribution to archaeology from the Archaeological Society of Delaware. His firm's experience on African American sites is extensive, including the in-depth investigations at the African Burial Ground National Landmark in New York City and investigations of the First African Baptist Church cemetery in Philadelphia.
A member of the DFCLT Board, Mr. Catts is currently a Vice President for Membership and a past president of the American Cultural Resources Association, and serves on the boards of the Delaware Military Heritage Education Foundation and the Old Swedes Foundation. He is a member of Society for Historical Archaeology, the Council for Northeast Historical Archeology, and the Company of Military Historians, and is a former President of the Delaware Academy of Science, and previously served on the New Castle County (Delaware) Historic Review Board for thirteen years.