Vote for Democracy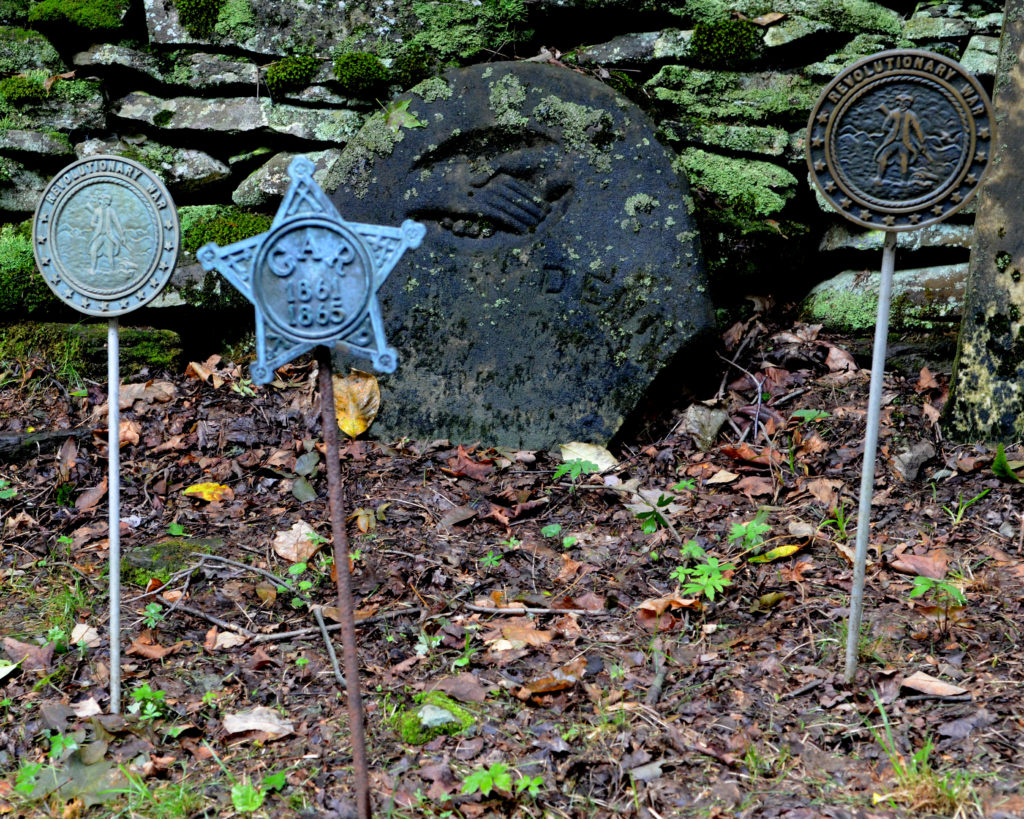 Perkins-Dennis Cemetery, Revolutionary War and Civil War grave markers
Dear Friends,
The Revolutionary War and Civil War markers in the Perkins-Dennis Family Cemetery honor three African American men who fought for the freedoms we enjoy today. In the American Revolution, they fought for freedom from monarchy, from one-person rule.
Believing the words outlined in the Declaration of Independence, "…that all men are created equal, that they are endowed by their creator with certain inalienable rights…" they were true patriots who fought for the right of all Americans to govern themselves in a new, democratic republic.
In the Civil War, they fought for true freedom and equality, to fulfill the unfinished work of the American Revolution by finally ending slavery and reaffirming the United States, the Union, as one nation. They fought to make the promise of freedom a reality.
The veterans interred in the Perkins-Dennis Cemetery believed in the United States. In spite of its shortcomings, the American experiment in government "of the people, by the people and for the people" is the most successful democratic republic the world has known thus far, and we still endeavor to become a more perfect union.
If we are to keep our democracy, though, if we are to remain a strong, self-governing nation, WE MUST VOTE. If we are to remain the leading, reliable force for freedom and equality throughout the world, each of us has a responsibility, WE MUST VOTE.
Our ancestors fought in the American Revolution and the Civil War to resist tyranny and preserve the Union. This year, more than ever, it is important that all Americans of voting age honor what our forebears fought for by exercising our right to vote. It's in our hands.
Our democratic way of life depends on it.
Stay safe and God Bless America,
M. Denise Dennis
President & CEO