Projects and Initiatives
Security, Restoration and Reconstruction of the Farmhouse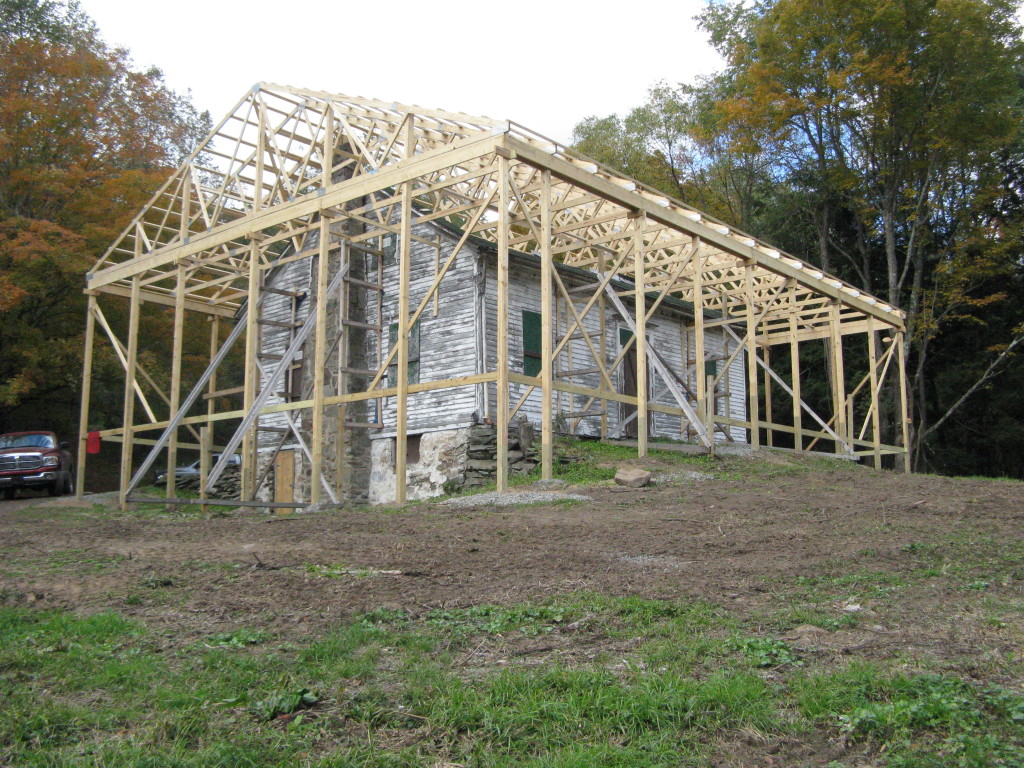 Our most immediate and urgent project is raising money for the restoration, reconstruction and security of the fragile nineteenth century farm house for re-use as the Dennis Farm Education and Research Center. Visitors to the site will have an opportunity tour the house and view photographs and a visually innovative time line of the generations of the family who lived there, and the times in which they lived. Through educational programs, we will make the past come alive, treating visitors to an experience that demonstrates how the family thrived in spite of the challenges they faced as farmers and as African Americans.
Construction of an Interpretative Center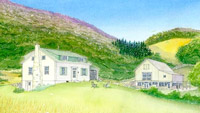 We are raising funds to construct an interpretive center on the site of the barn complex, incorporating the stone walls of the original barn structures into the design. The building will include a library, lecture hall, gallery space and bookstore.
Cultural Landscape Report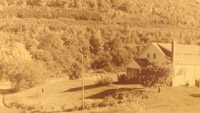 The Cultural Landscape report will identify the significant landscape elements of the Dennis Farm and the Martin's Creek valley. It will be used to assist in developing paths, view sheds, way finding markers, vegetation patterns and other land-related site development.
Development of Education Programs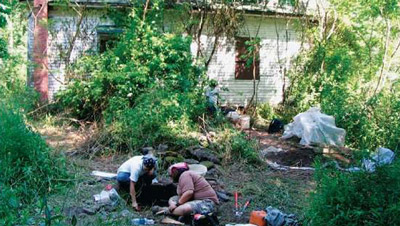 The State University of New York (SUNY) at Binghamton's Department of Anthropology, in partnership with the DFCLT, conducted an archaeological field school at the Dennis Farm in 2008 and 2009. Under the direction of doctoral candidate, John R. Roby, Binghamton students excavated approximately 10,000 artifacts at the Prince Perkins Archaeological Site at the hilltop and near the Dennis farmhouse downhill.
Click here for the article in Binghamton University Magazine, Fall 2008.
John Roby's dissertation, "Memory, Practice and Process at the Perkins-Dennis Farm, a 19th Century, Free African American Farmstead in Susquehanna County, PA" is based on the excavations and his research on the family, farm and community. Since successfully defending his dissertation, Dr. Roby has been teaching at the University of North Carolina/Wilmington.
We are seeking a grant to develop education-related tours on-site and off-site education packages for primary and secondary schools in Pennsylvania in compliance with Pennsylvania State Department of Education Academic Standards. Those standards identify several themes that the Dennis Farm education programs should address: History, Environment, Geography and Science.
Staff
Landscaping of the grounds
Monument for Perkins-Dennis Cemetery
View sheds and way-finding markers