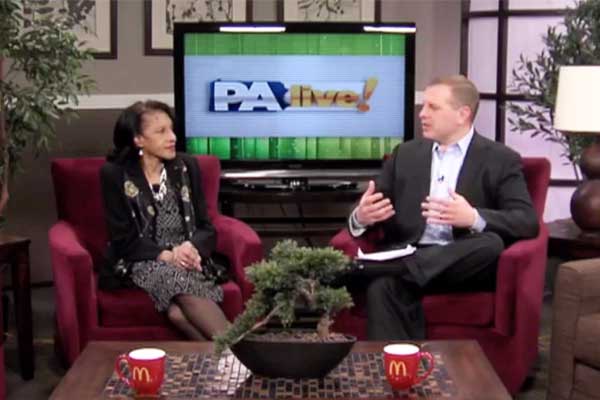 (photo courtesy WBRE-TV)
In February 2017, WBRE-TV, the NBC affiliate in the Northeast Pennsylvania media market, featured the Dennis Farm Charitable Land Trust on its program, PA Live!. In the two-part program, host David Kuharick interviewed DFCLT President Denise Dennis about the history of the farm and the work being done by DFCLT today to preserve the property and its history and share it with the public.
The program was a part of the "Hidden History" series that was produced jointly by WBRE and WYOU-TV, the CBS affiliate. "Hidden History" highlights the region's extraordinary historical treasures and introduces them to the public. During Black History Month, "Hidden History" also produced a public service announcement about the Dennis Farm that aired on WBRE and WYOU.
Click the below links to view the full interview:
PA Live Interview: Part 1
PA Live Interview: Part 2