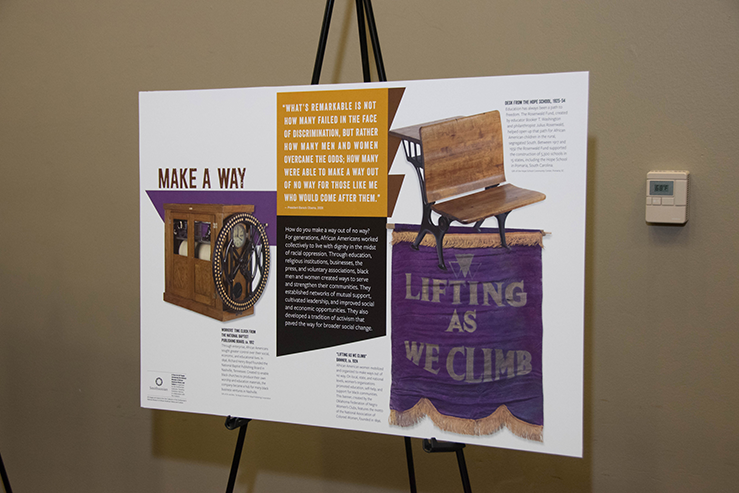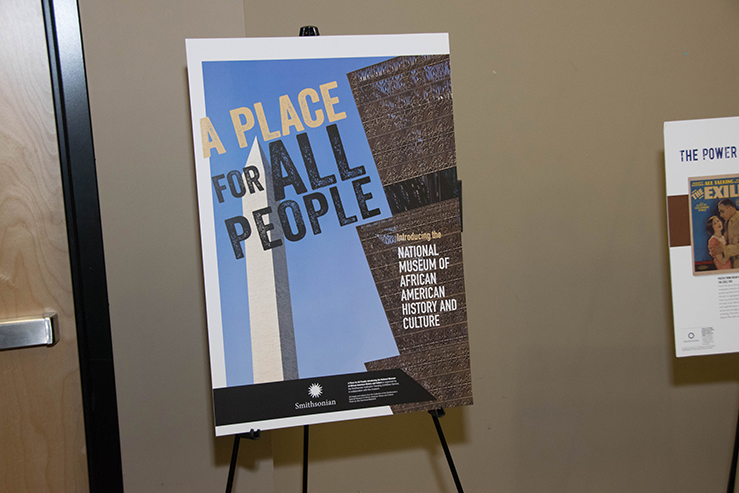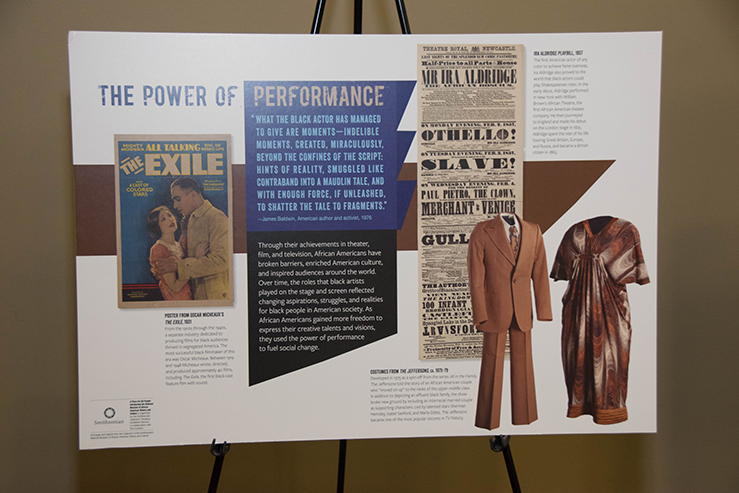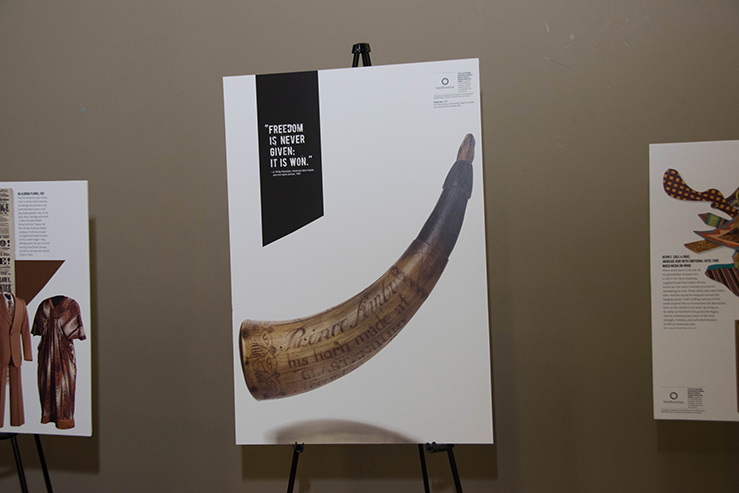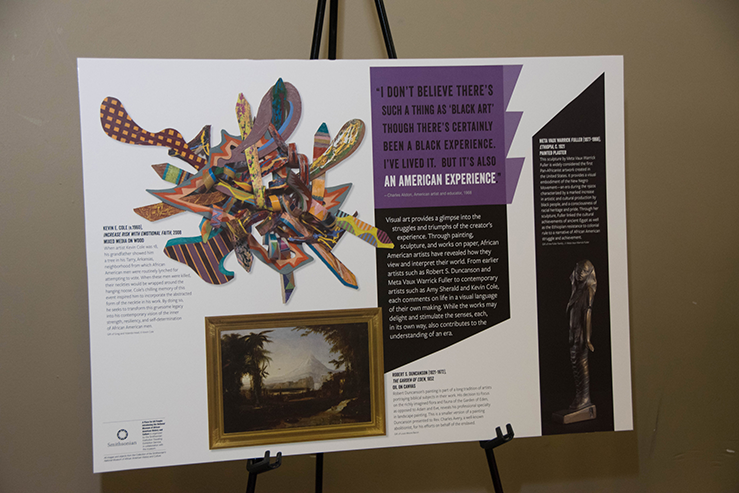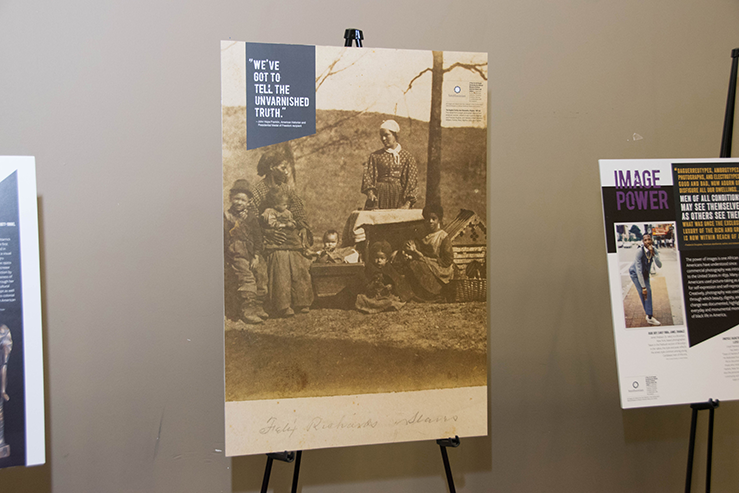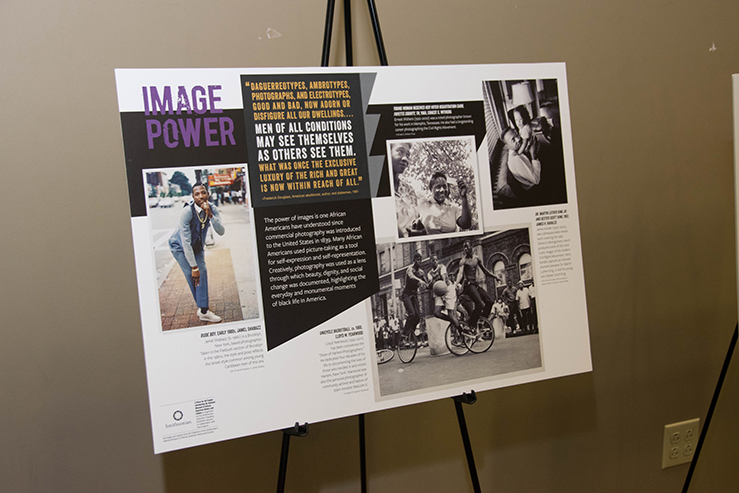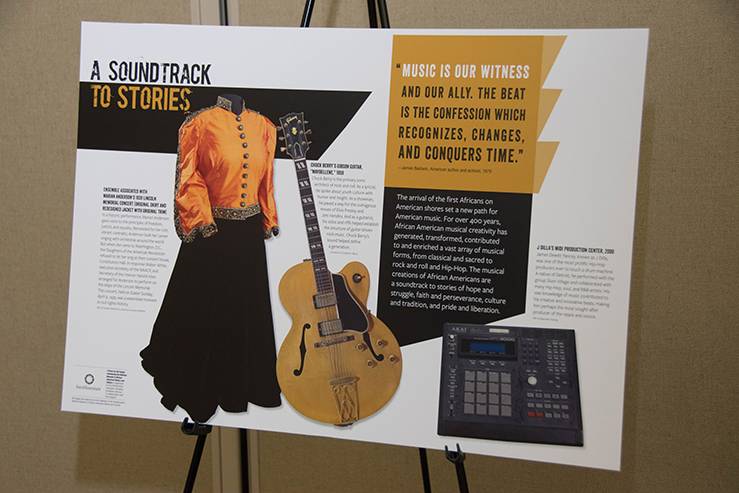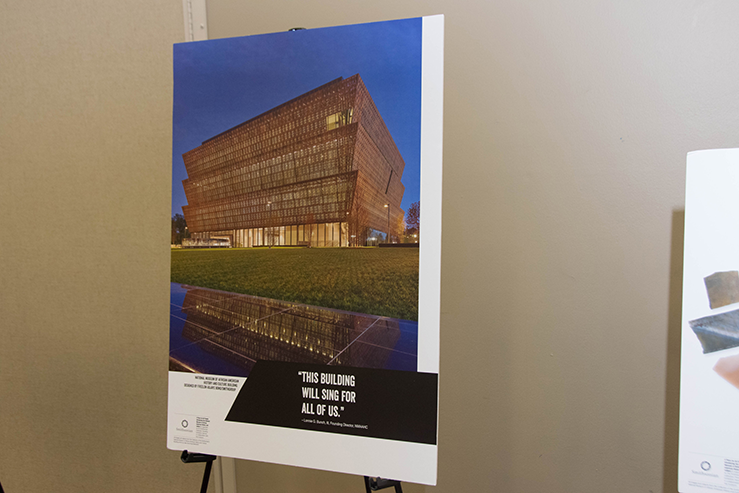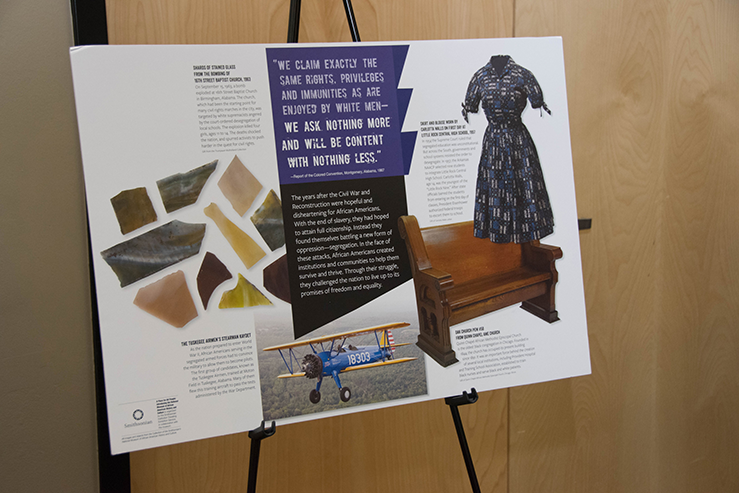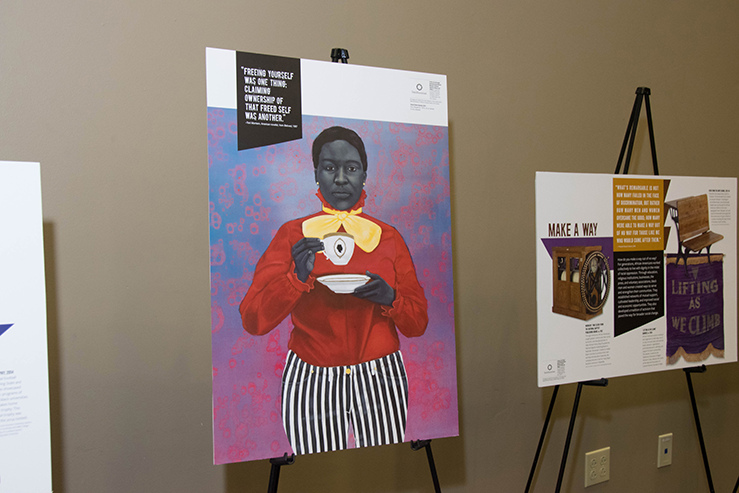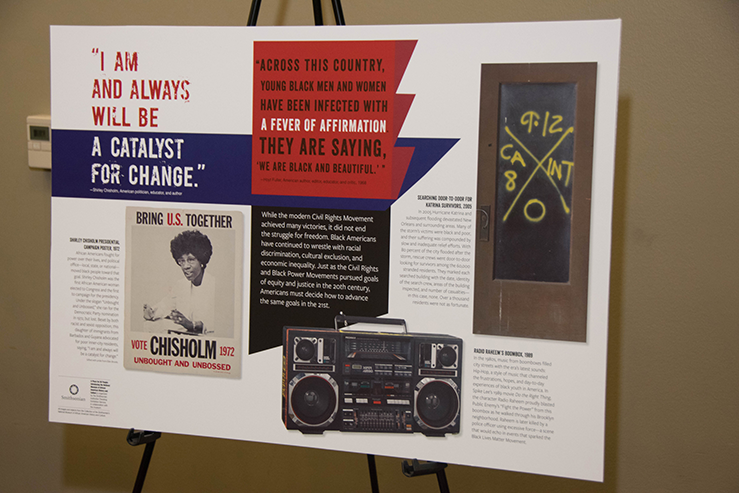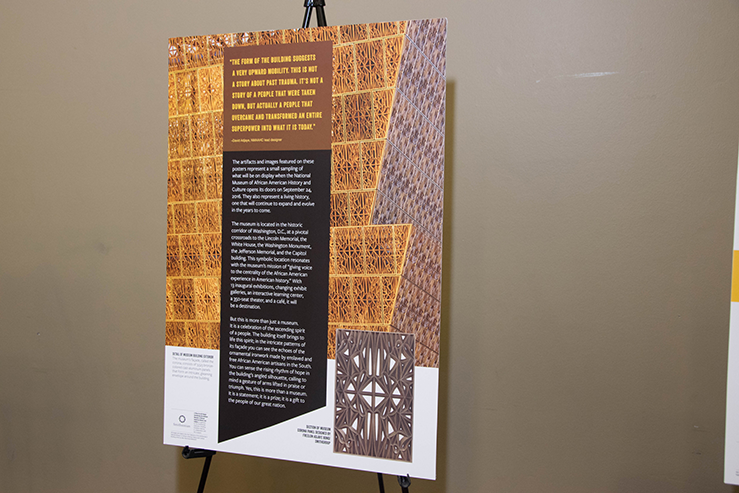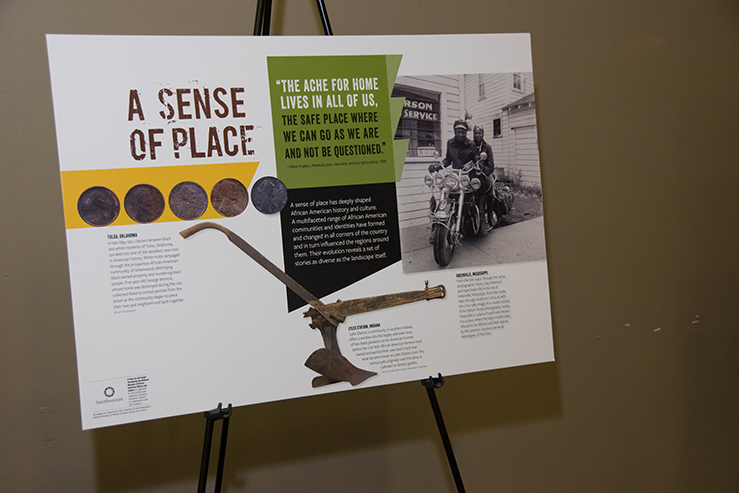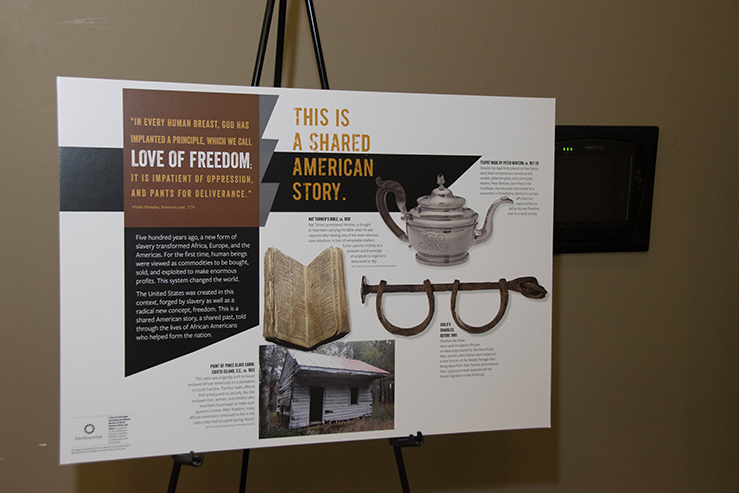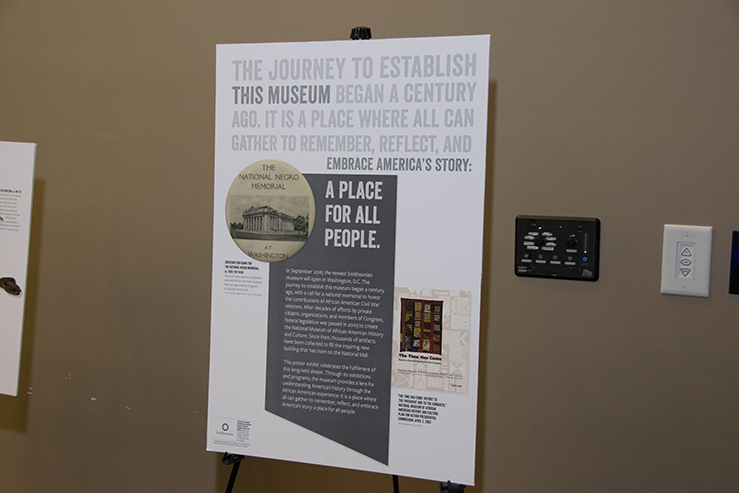 Caption: Poster from Smithsonian Traveling Exhibition, A Place for All People
The Dennis Farm Charitable Land Trust (DFCLT) President, Denise Dennis, in partnership with Keystone College, has arranged for an extraordinary exhibition, A Place for All People: Introducing the National Museum of African American History and Culture (NMAAHC) to be displayed at Keystone College's International Guest House through March 2017.
The exhibition, a part of the Smithsonian Institution's Traveling Exhibition Service (SITES), features nineteen highly unique and informative posters and will travel to 25 countries as a part of NMAAHC's "Lift Every Voice" initiative celebrating the opening of the museum. Both DFCLT and Keystone College are featured on NMAAHC's website as part of their global directory of celebrants.
"A Place for All People evokes the power of oration and freedom stories, the brilliance of artistic achievement, and the soaring heights of cultural expression," said Myriam Springuel, director of the SITES. "The poster exhibition is a survey of the African American community's profound and lasting contribution to American History."
"Is my pleasure to be able to bring this beautiful exhibition to Northeast Pennsylvania where I grew up and where our family has roots dating back to 1793," Dennis said, "And I thank Keystone College President David Coppola and his staff for making this possible."
In a letter recent letter to "Lift Every Voice" celebrants, NMAAHC partners wrote, "We want to extend our heartfelt appreciation for your support of this auspicious occasion. Your participation has signaled to the world the powerful reach and resonance of African American and African Diaspora history and culture around the globe."