The Thousand Dollar Club,
Wilkes-Barre, PA, circa 1905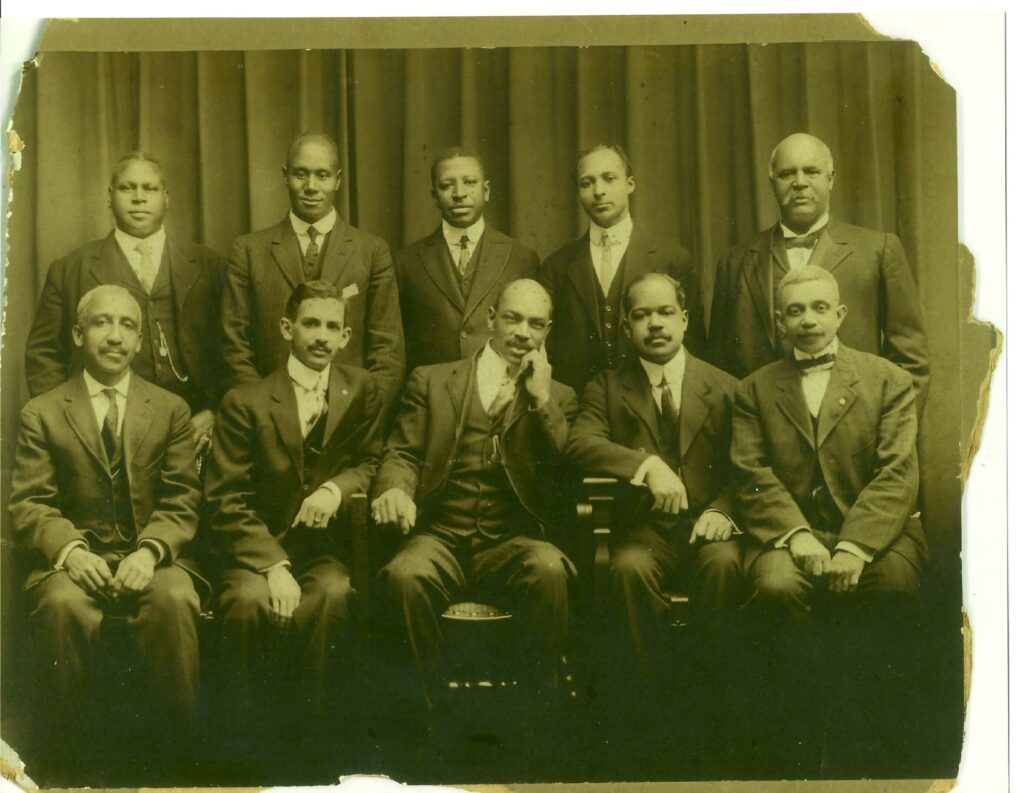 Seated, first on the left, Sumner B. Dennis, a fourth-generation member of the Perkins-Dennis family who was born on the Dennis Farm in 1866 and moved to Wilkes-Barre in 1886.
Standing, first on the left, Charles Payne who was born in Bradford County, PA, lived in Kingston, Luzerne County, PA where he owned a coachmen's business, and was the uncle of Harriette Payne Dennis.
The Thousand Dollar Club was an organization of prominent African American men in Wyoming Valley, Pennsylvania who invested in African American-owned businesses in Northeast Pennsylvania, in order to provide jobs for their community.