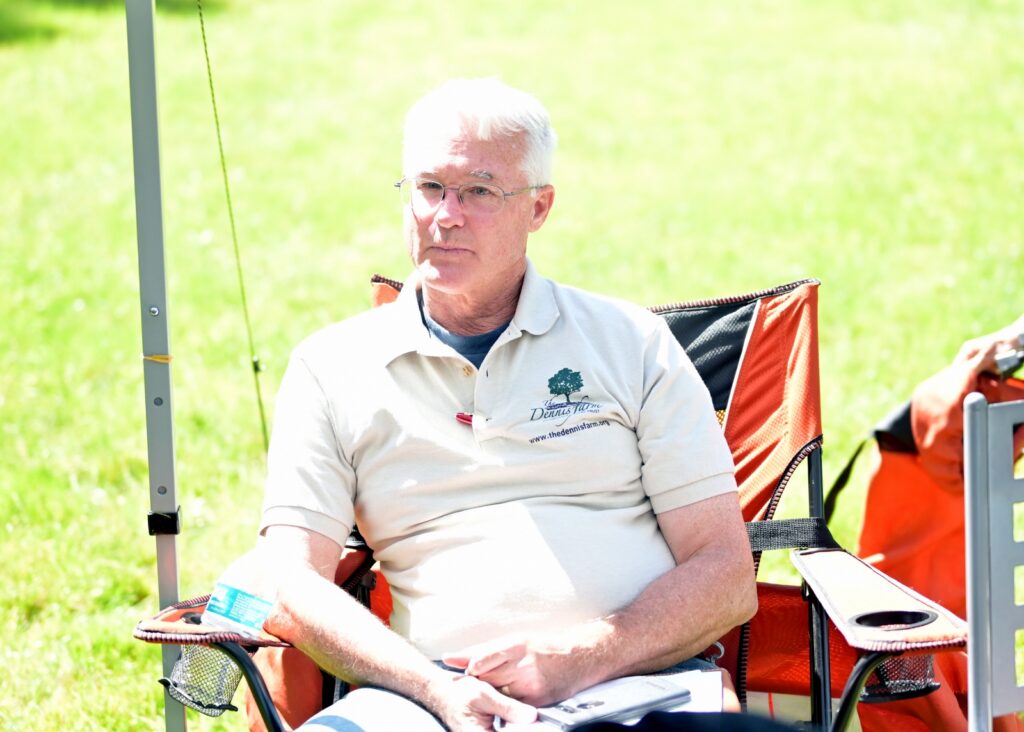 Dennis Farm Charitable Land Trust Board member, Wade Catts, MA, RPA, and Jennifer Janofsky, PhD, historian and archaeologist at Rowan University, who spoke at our Forum, "It Begins with Each of Us: Fostering Racial Understanding," in February 2022, were in the news frequently this summer. Catts and Janofsky have been sharing news about the exciting archaeological project they've been working on at the Red Bank (NJ) Battlefield and the amazing discovery they uncovered there. On what was to be the last day of their research, they discovered the remains of a man, who turned out to be a Hessian, killed in the Revolutionary Battle at Red Bank. They continued their work in the following weeks. Further excavations revealed the remains of fourteen men who are believed to be Hessian mercenaries who fought for the British and were killed during the Battle of Red Bank, and of artifacts near the remains. The Hessian remains are the first archeological discovery at Red Bank since 1904.
This interview with CBS News and article from the New York Times are two of many national news stories about Catts' and Janofsky's groundbreaking discovery:
https://www.cbsnews.com/news/revolutionary-war-remains-found-new-jersey-red-bank-battlefield-park/
Theirs is a rare and highly significant archaeological find that reminds us of the horrors of war. Everyone at The Dennis Farm Charitable Land Trust is proud of Wade Catts and his extraordinary work at Red Bank Battlefield Park, contributing to the history of our nation's origins.