Wade Catts, DFCLT Board Member
Named President of American Cultural Resources Association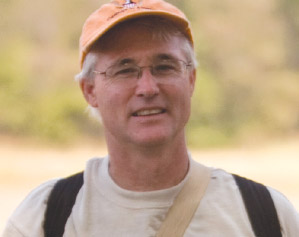 Wade P. Catts, RPA, DFCLT Board member, has been named President of the American Cultural Resources Association (ACRA), the national trade association representing the Cultural Resource Management (CRM) industry. The billion-dollar CRM industry is composed of 1,300 businesses employing 10,000 professionals from a variety of disciplines, including archaeology, preservation architecture, history, architectural history, landscape architecture, cultural landscapes, geophysics, materials conservation, and preservation planning.
Conducting a wide range of historic preservation services for federal, state and local governments and private clients, CRM firms account for nearly ninety percent of all archaeological work conducted in the United States today.
Wade is an Associate Director of Cultural Resources with John Milner Associates, Inc. (JMA), a preservation consulting firm headquartered in West Chester, Pennsylvania, with offices in Alexandria and Charlottesville, Virginia, Louisville, Kentucky, and Croton-on-Hudson, New York. He has been with JMA for twenty years. A graduate of the University of Delaware (BA '81, MA'88), Wade has been a professional in the CRM industry for over 30 years. A Registered Professional Archaeologist (RPA), his expertise is in historical archaeology, the archaeology of conflict, African American sites archaeology, rural sites archaeology, Delaware history, and the history of the Middle Atlantic.
Wade was formerly a member of the New Castle County Preservation Review Board, president of the Delaware Academy of Science, and board member of the Council for Northeast Historical Archaeology. In addition to serving on the Dennis Farm Charitable Land Trust Boards, he also serves on the boards of the Old Swedes Foundation and the Delaware Military Heritage and Education Foundation.