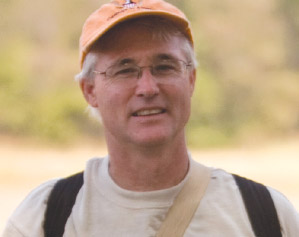 Wade P. Catts, MA, RPA is the President and Principal for South River Heritage Consulting, LLC. He is an historical archaeologist specializing in history, archaeology, and historic preservation. He holds a graduate degree in American History from the University of Delaware (1988). A Registered Professional Archaeologist (RPA), He has more than 38 years of experience in the field of cultural resource management. His research interests include the history of farmsteads and agricultural landscapes, military history and archaeology, environmental history, African-American studies, and Middle Atlantic regional history and historic preservation.
Mr. Catts is a past president and former vice president for Membership of the American Cultural Resources Association (ACRA), the national trade association representing the cultural resources management industry. He is a past president of the Delaware Academy of Science, and currently serving on the boards of the Old Swedes Foundation in Wilmington; the Advisory Board for Indiana University of Pennsylvania's Masters in Applied Archaeology Program; The Delaware Military Heritage and Education Foundation; and as a Trustee for Preservation Delaware. In 2016 Mr. Catts was the recipient of the Archibald Crozier Award for Distinguished Achievement in and Contributions to Archeology from the Archeological Society of Delaware.
His higher education teaching experience includes guest lecturer and adjunct professor for the anthropology departments of the University of Delaware, Temple University, Washington College, The State University of New York, Binghamton, West Chester University of Pennsylvania, and Princeton University. He has also lectured to preservation programs including Rutgers/Camden MARCH Historic Preservation Continuing Education Program, and the Center for Historic Architecture and Design, University of Delaware.