PHMC Historical Marker Dedication Ceremony
---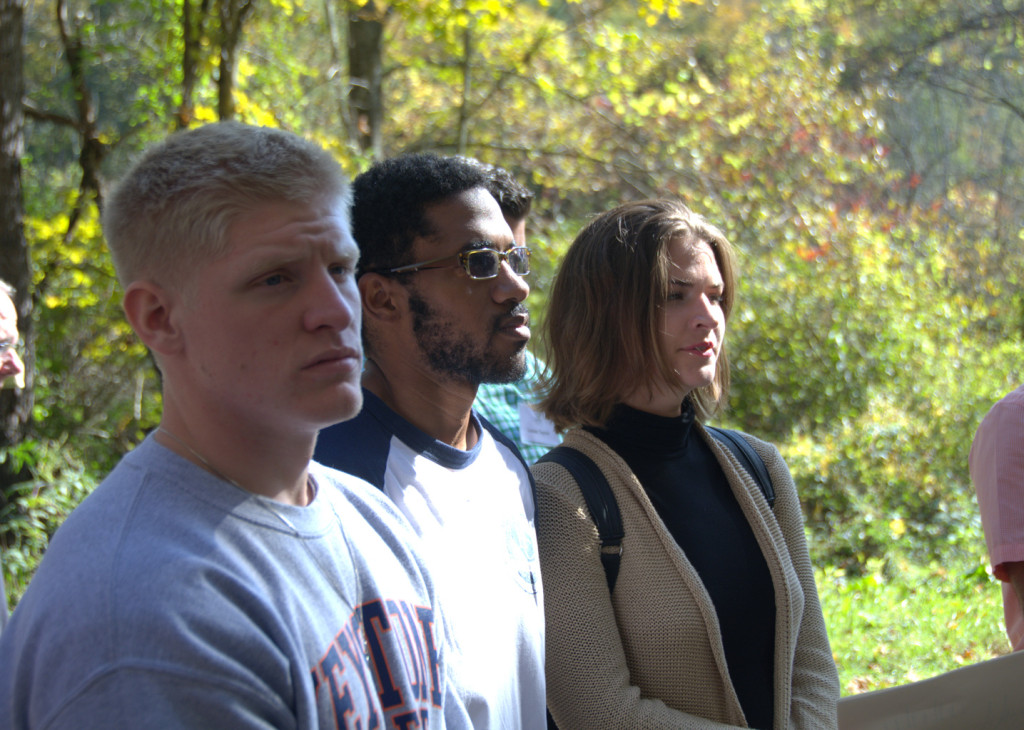 Photo Caption:
Dennis Farm docents, Keystone College students, James Blockberger, Maleik Torres, and Kelly Corcoran at PHMC's Dennis Farm historical marker dedication ceremony.
Following the symposium program and luncheon at Keystone College, buses transported symposium participants to the Dennis Farm for the Pennsylvania Historical and Museum Commission (PHMC) historical marker dedication. The ceremony began with welcoming remarks from Darryl Gore of Philadelphia, PA, one of Henry Dennis' great-great grandsons. Richard Zick, representing the Brooklyn (PA) Township Historical Society, whose family has known the Dennis family for 90 years, then gave a talk about his and his family's reminiscences of the family, the farm and its importance in local history. Another one of Henry Dennis great-great grandsons, Lonnie Moore, III, of Sicklerville, NJ, then introduced PHMC Commissioner William V. Lewis, PhD, who discussed the Dennis Farm's and family's significance in Pennsylvania History. Denise Dennis, HWD's oldest great-great grandchild, then unveiled the beautiful navy blue and gold PHMC marker with the commonwealth's seal. The inscription on the marker says:
Settled by Prince Perkins, a free African American Revolutionary War veteran who came from Conn. in 1793. The property has remained in his descendants' ownership for over 200 years. Granddaughter Angeline Perkins Dennis and husband Henry W. Dennis expanded the farm. It provides an understanding about free African American settlement and life in an integrated rural Pa. community and attests to the prevalent antislavery activity in northeastern Pa.
The ceremony ended with everyone singing "Lift Every Voice and Sing" and "God Bless America". Following the ceremony, the Keystone College docents James Blockberger, Kelly Corcoran, Lucas Taylor and Maleik Torres gave symposium guests guided tours of the grounds. Wade Catts and architect Phil Yocum, who is preparing the Historic Structures Report on the farmhouse, were on hand to answer questions.
The tours marked the conclusion of the symposium.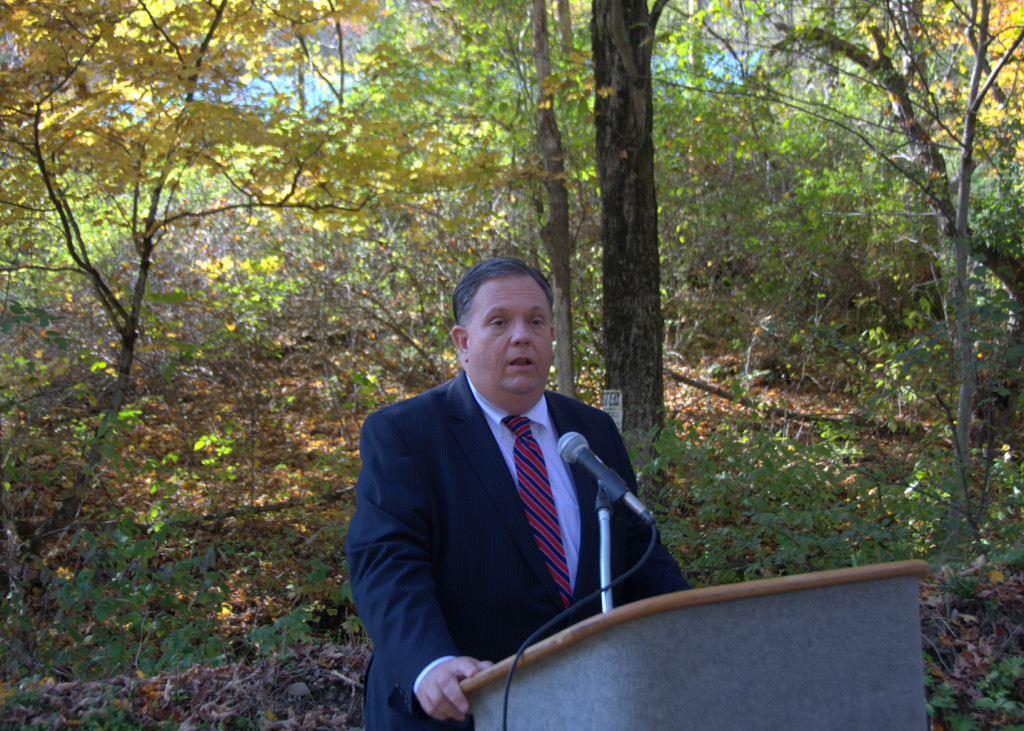 Photo Caption:
Commissioner William V. Lewis, Pennsylvania Historical and Museum Commission, addresses audience at PHMC's Dennis Farm historical marker dedication ceremony.