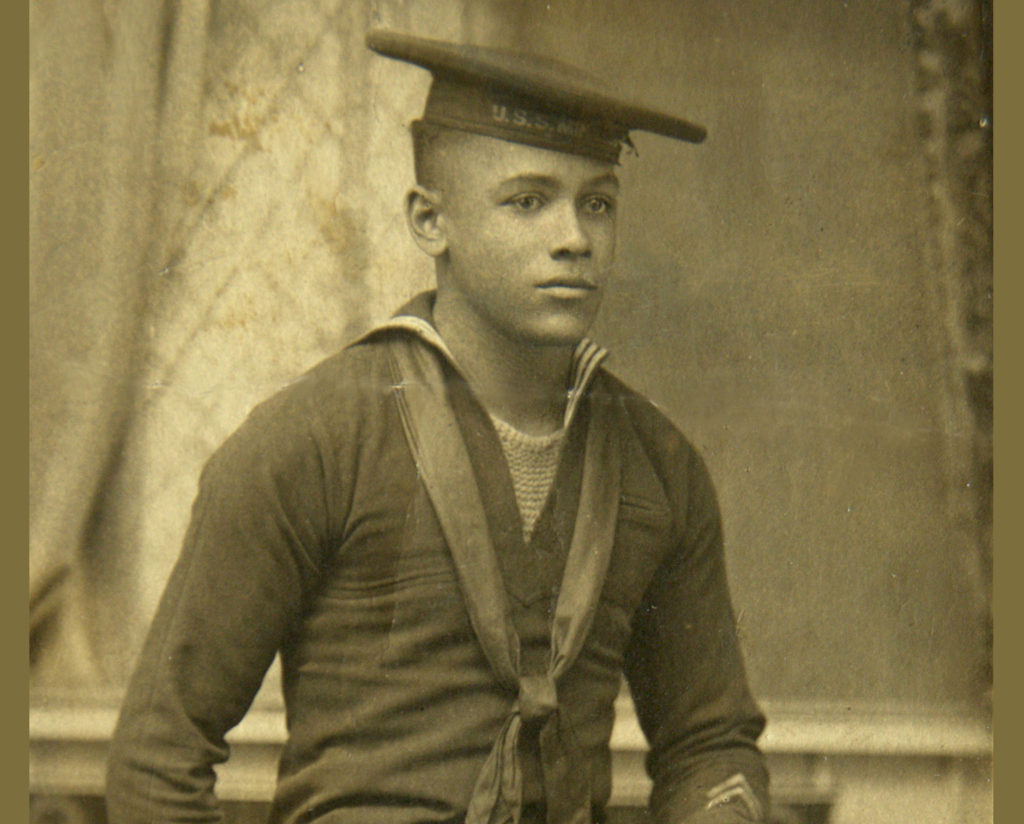 One hundred years ago this year, Norman H. Dennis (1898-1976), the oldest of the fifth generation of the Perkins-Dennis family in Pennsylvania, participated in the great adventure of his generation, the First World War.
Enlisting in the United States Navy, he became one of 370,000 to 400,000 African Americans who served in what became known as the Great War and "the war to end all wars."
His younger sister Edith, a boarding student at Bloomsburg Normal School at the time, recorded the news of his enlistment in her diary, "They told me today Norman had enlisted. The war is getting to mean something to us now."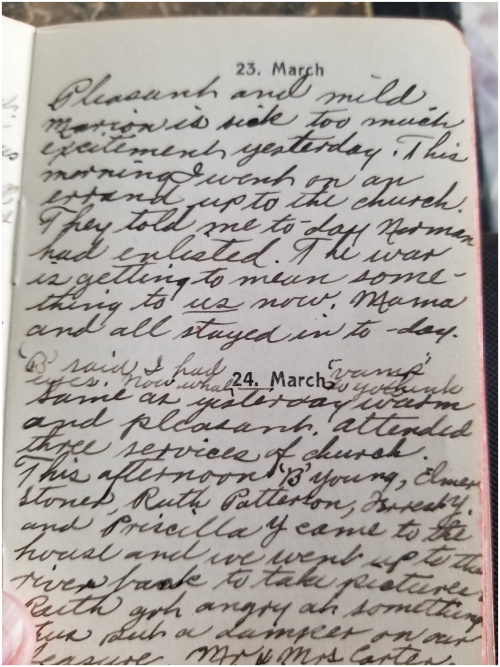 Assigned to the USS Saetia, a new 2,873-ton ship constructed in Wilmington and commissioned in Philadelphia, Dennis embarked for France. Aboard ship, African American sailors were consigned to either the mess (kitchen) or the head (toilets).
Dennis was assigned to the kitchen as "Mess man First Class." The US Armed Forces were segregated during World War I and the Navy was considered the most racist of all branches of the military, however, NHD never spoke of this.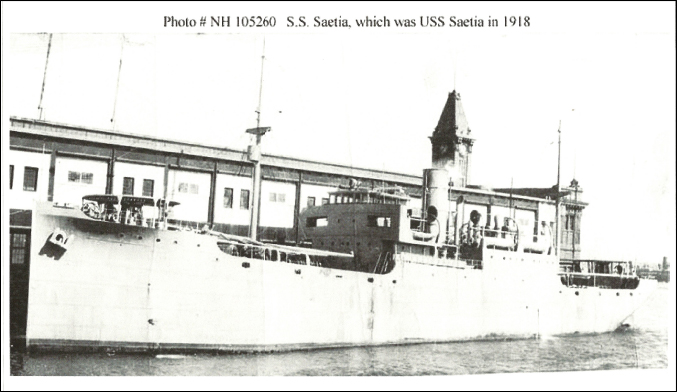 Rather, during the many years of his life after the war, he often spoke of France. The USS Saetia was in port at the French cities of Brest, Paulliac, and Bordeaux (the temporary capital of France during the war), and traveled along the Gironde estuary, giving young Norman Dennis an opportunity to experience the French and their culture.
Grateful for all the American troops who had come to their aid, the French people made no distinction between black and white Americans and—to the chagrin of the US government–treated African American soldiers and sailors with egalite and fraternite. From his experience during World War I, NHD developed an appreciation of France that lasted until the end of his life.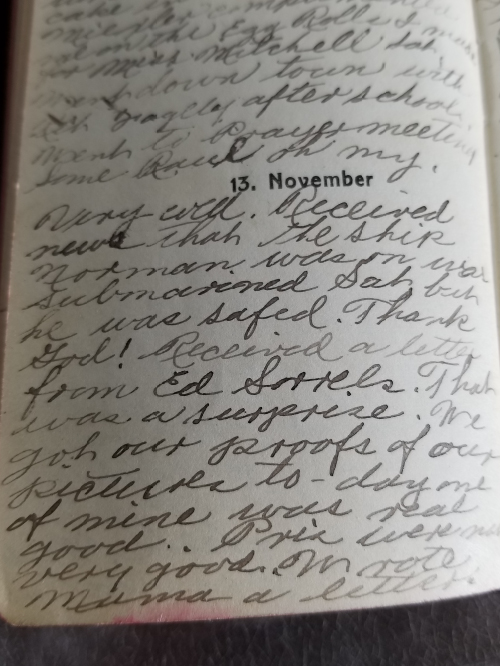 On November 9, 1918, two days before the Armistice, the USS Saetia was on a return voyage to the United States when, 25 miles off the coast of Ocean City, Maryland, the ship struck a mine laid by the Imperial German submarine SMU-117. The first explosion went off a few minutes after 8:00 am, followed immediately by another two even more violent than the first.
The Saetia sank in twenty minutes in 120 feet of water. Fortunately, all the men onboard survived. Norman Dennis and his fellow survivors were rescued from lifeboats and taken to Baltimore.
In her diary, Edith Dennis described learning about her brother's disaster at sea, "Received news that the ship Norman was on was submarined Saturday, but he was saved. Thank God!"
By proudly serving his country in World War I, Norman H. Dennis was part of a family tradition of military service dating back to the Continental Army in the American Revolution, the US Army in War of 1812, and the Union Army during the Civil War.