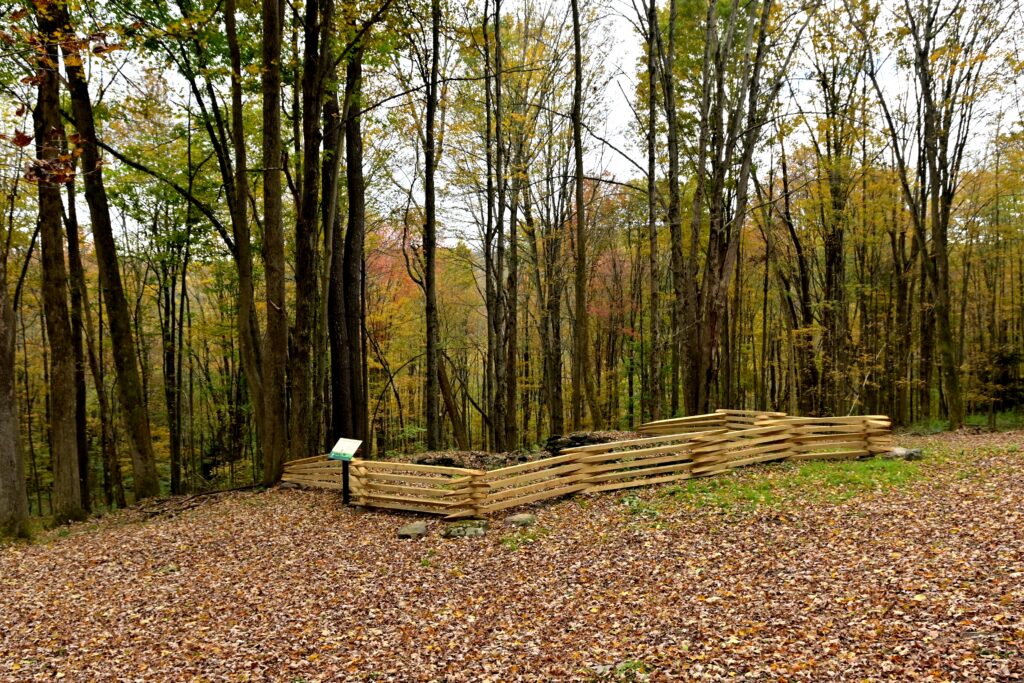 New Locust Split-rail Fence around foundation remains of Prince Perkins House
During the summer of 2020, with the assistance of a matching grant from the Endless Mountains Heritage Region (EMHR) and the Commonwealth of Pennsylvania's Department of Conservation and Natural Resources (DCNR), the Dennis Farm Charitable Land Trust revitalized the Prince Perkins Homestead Site, located on the farm's sylvan upper tier, by making significant improvements.
The Perkins Site is where the Prince Perkins family first carved a homestead out of the wilderness more than 200 years ago, and where their granddaughter, Angeline Perkins Dennis, was born in 1832. Angeline Perkins Dennis' father, William Perkins, lived there until he passed away in 1858. The 2020 improvements make the Perkins Site more visitor-friendly and instructive.
As the family's first home on the farm, The Prince Perkins Homestead Site is "Chapter One" of the history of the Dennis Farm, the place where the farm began. The improvements DFCLT made this year include adding a period appropriate, locust split-rail fence around the stone foundation remains of the Perkins house. The springhouse roof was long gone so DFCLT had a new roof constructed on the springhouse foundation, with recycled materials that give it the appearance of having been there forever.  Finally, DFCLT had the well near the springhouse repaired by a talented local stonemason, Jason Cook.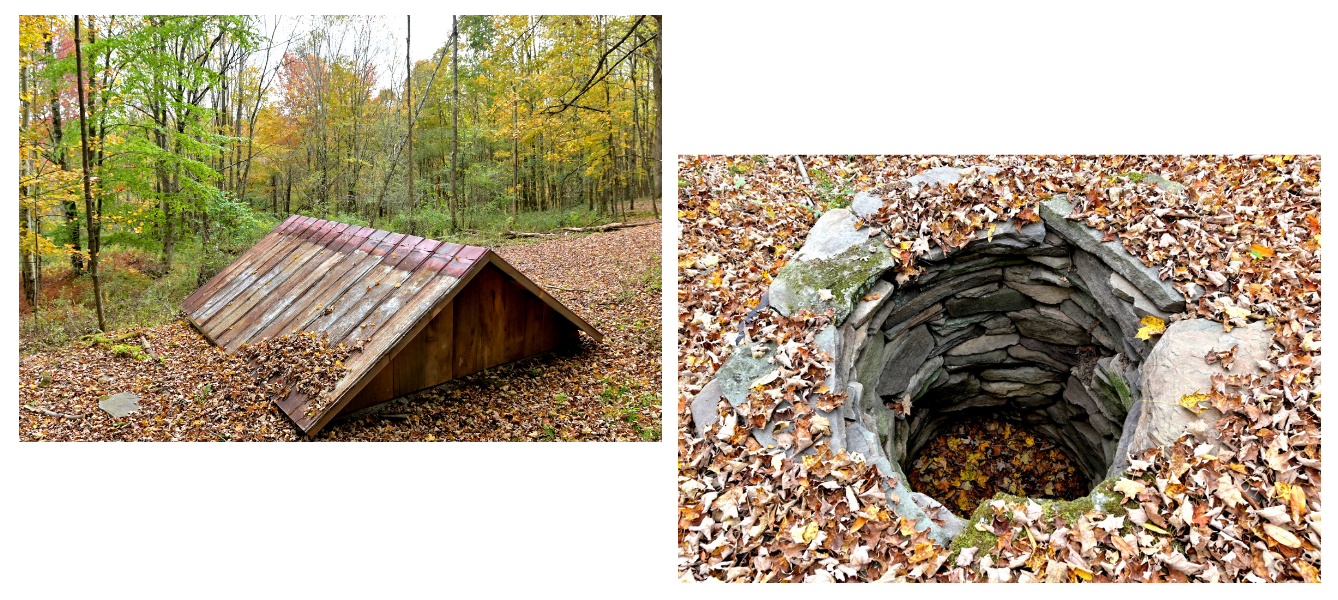 Left, New Roof on Springhouse and right, Newly Repaired Well
The new fence, springhouse roof, and repaired well are now works of art. With these repairs and upgrades, it is much easier to imagine the Prince Perkins family's quotidian life on their beautiful homestead two centuries ago.