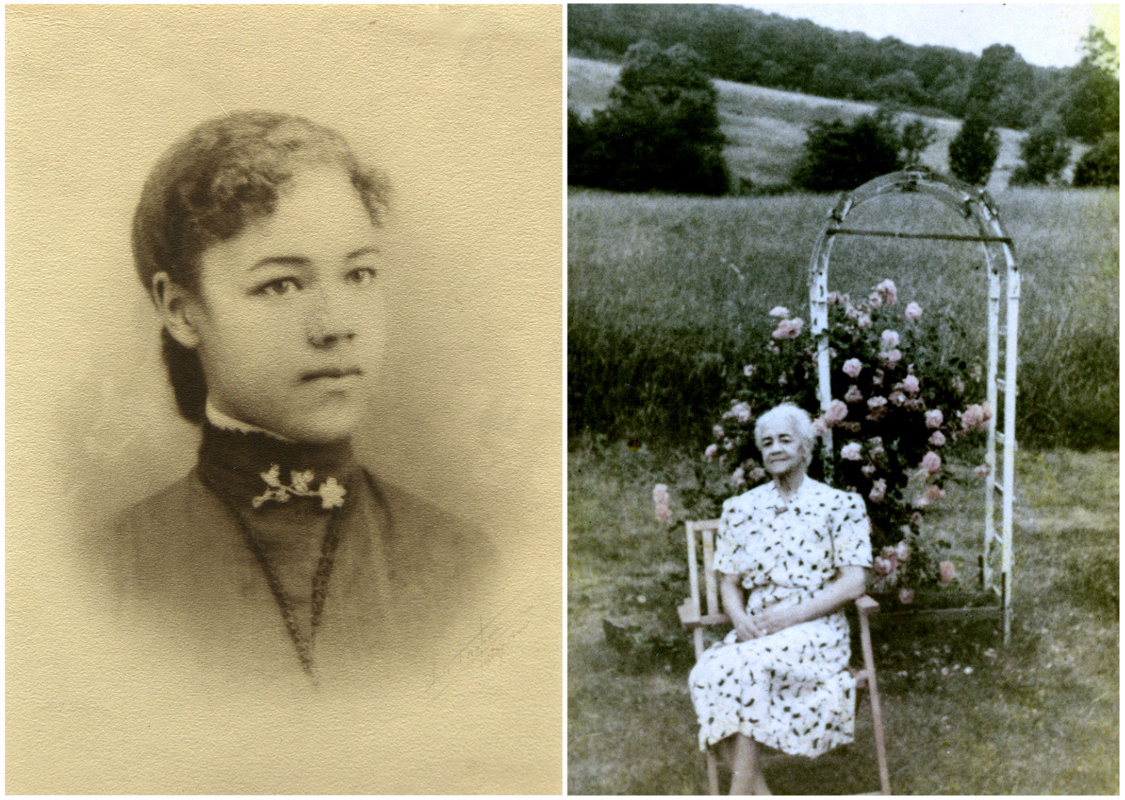 This Woman's History Month, the Dennis Farm Charitable Land Trust celebrates the 150th birthday and life of Mary Priscilla Kinslow Dennis. Born March 17, 1869, in Wilkes-Barre, Pennsylvania, she was the daughter of Louis and Mary Phoenix Kinslow. Her maternal grandfather, James Phoenix, was one of the founders, in 1848, of Wilkes-Barre's Bethel African Methodist Episcopal Church (AME) where her parents were married in 1868.
In 1895, Mary P. Kinslow married Sumner B. Dennis, of the Dennis Farm, in the AME church where her parents were married. They had five children and were married for 55 years, until Sumner Dennis passed away in 1950. Today's members of the sixth, seventh and eighth generations of the Perkins-Dennis family are the direct descendants of their oldest son, Norman H. Dennis.
Renowned for her intelligence and beauty, Mary Dennis was equally well known for her civic responsibility and contributions to the Northeastern Pennsylvania community. She was a distinguished public speaker who frequently gave lectures throughout the region. Among her lectures were, in 1910, "The Mind is the Glory of Man" given in Wilkes-Barre; in 1918, "Race Betterment" presented at the Public Library in Montrose, PA, and "The Achievements of the Women of the Negro Race" presented at the Elm Park Methodist Church in Scranton, in 1932.
A fervent believer in education, equal rights, and economic independence for women, Mary Dennis was a suffragette who, with her husband, made sure that their three daughters graduated from college. She also wrote a "Women's" column for a local newspaper. During the Depression of the 1930s, people in need lined-up from the driveway to the back door of her kitchen where she would feed them. She was a superb cook, too.
Mrs. Dennis was, above all, a loving wife, mother, grandmother and great-grandmother.
When Mary Dennis passed away at age 88, in 1957, the Civil Rights Movement was underway and the local evening newspaper, The Times Leader, alluded to the movement in their tribute to her, writing, "… a lot of space has been devoted by this newspaper and others throughout the country recently to problems in race relations. Mrs. Dennis was colored and she lived in a white section where the issue of acceptance never occurred to her neighbors. No more highly respected resident was to be found in the area. Mrs. Dennis was a woman of fine character and exceptional talent."
The morning newspaper, The Wilkes-Barre Record, also, wrote, "…hers was more than a long life…. Intelligent and well educated, Mrs. Dennis voiced her thoughts ably and was a distinct asset in furthering the work of our welfare agencies and churches…. If Wyoming Valley had more citizens as dedicated as Mrs. Dennis the community would be much improved. Wilkes-Barre is saddened by her passing but knows that she expressed much of the courage and leadership that Negro people across America are showing today."
Mary Kinslow Dennis was a woman of her time and ahead of her time. During her long life, she dedicated her considerable gifts to lead the way forward for other women.