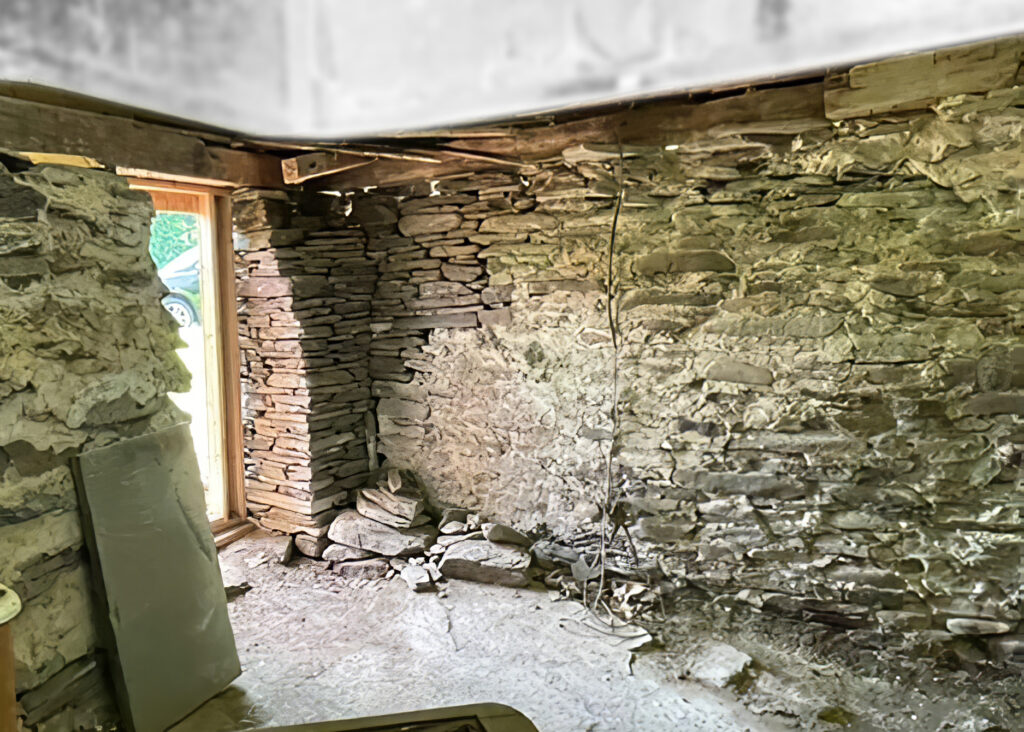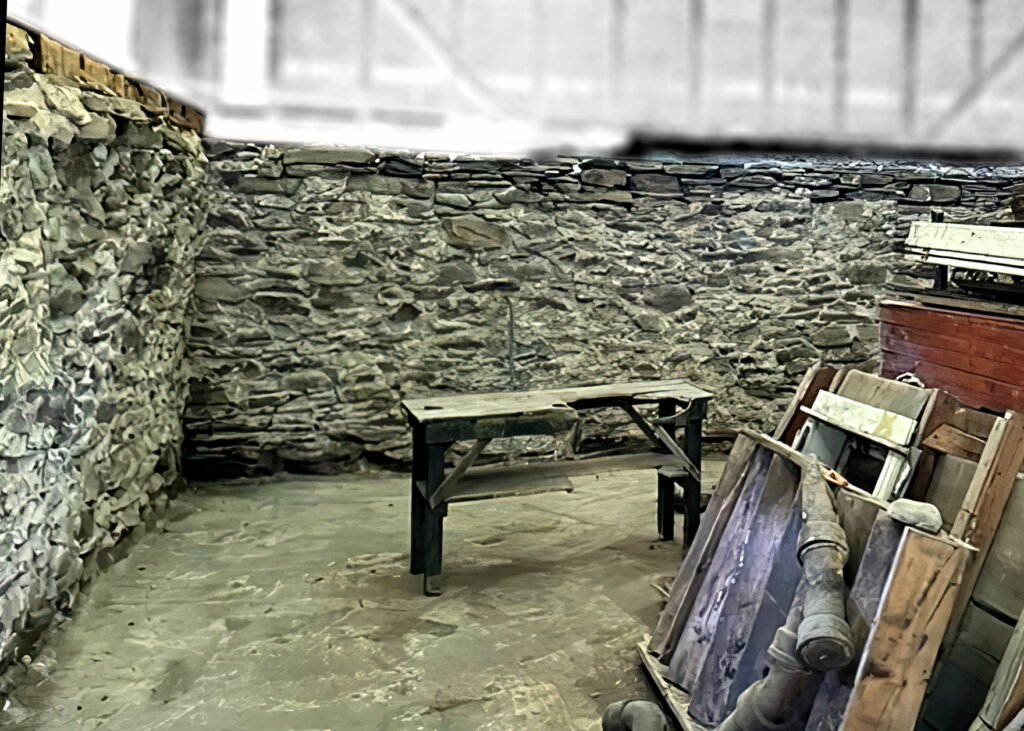 Repaired northeast basement walls.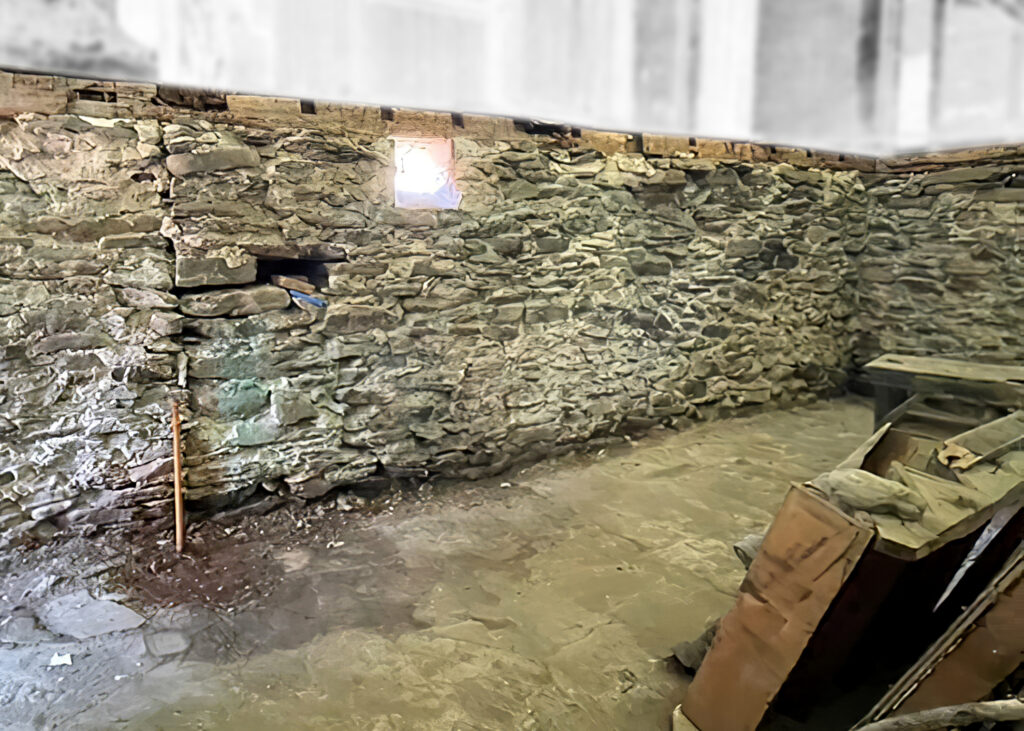 Through a grant from the National Trust for Historic Preservation and donations to DFCLT, Phase I of the Dennis Farmhouse Restoration was completed in May 2022.  This marks the first major step toward restoring and transforming the 200-year-old farmhouse to a museum.
The project entailed repairing the original stonewalls of the farmhouse basement and took a year to complete.  For decades, the vagaries of weather damaged the basement walls.  For example, moisture between the stones would freeze in the winter and expand, pushing the stones apart.  In the spring, when the ice around the stones melted, it produced spaces that loosened the stones and undermined the walls' stability.
The basement walls were constructed when the farmhouse was built, circa 1825, and were updated and expanded during the first restoration eighty years ago.
The Dennis Farm Charitable Land Trust is continuing to raise funds to restore, rebuild and transform the farmhouse to a museum.  We welcome all donations.  To make a contribution, go to thedennisfarm.org/donate.