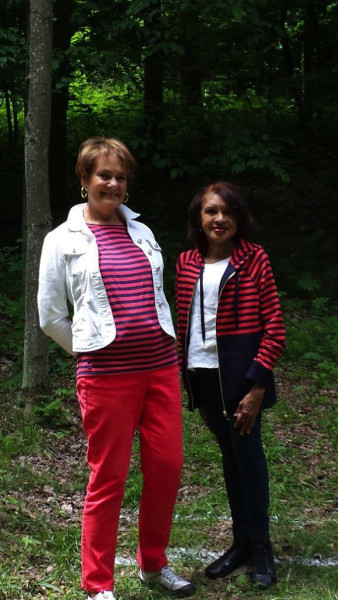 In partnership with nearby Keystone College (www.keystone.edu), DFCLT is offering guided walking tours of the Dennis Farm in August and September 2014.
Trained docents from Keystone College are serving as guides leading visitors across the breathtaking landscape to the farm's most historical features, sharing the history of farm, and offering a glimpse of DFCLT's vision for the future.  Tours are scheduled in advance.
For more information or if you would like to take a tour, please contact us.
Photo Caption: Regina M. Peters, Senior Advisor to the President for Community Relations and Special Projects, Keystone College and DFCLT President Denise Dennis, Dennis Farm, June 2014.